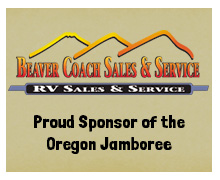 Sweet Extras
Sweet Spot
The Sweet Spot is the standing-room-only area directly in front of the stage. It gives fans a chance to get close to the stage without impairing the view of those patrons in reserved seating. The Sweet Spot has two controlled entrances at each end of the stage that requires an additional wrist band. Tickets for these wrist bands can be purchased in advance for each day of the festival and are good for all performances on the purchased date. NEW FOR 2016: The Sweet Spot area will be open to all Patrons for the first 2 performances on each day.Sweet Spot passes will go on sale when the full lineup and schedule is announced.
Rent a Personal Port-a-Potty: $120 for the weekend!
Rent a personal port-a-potty for your campsite! Please contact the Ticketing Office at 888.613.6812 once available. (Very limited supply available.)
4′ x 4′ unit, 3-day rental, stocked with toilet paper and sanitizer.
No handicapped units available to rent, but handicapped units are available at each campground.
Unit is located in back right corner of campsite.
Renter can move unit. Any damage will be responsibility of renter. Charges may apply!
Padlocks encouraged to prevent misuse.
The Oregon Jamboree is not responsible for use of renter's unit by other persons unaffiliated with renter.
Personal Port-a-Potties will not be serviced during weekend.
Reserved Hospitality Tables
Limited reserved hospitality packages are available! Packages include 6 general admission tickets, a reserved hospitality table for 6 people in the Sponsor Hospitality area with complimentary snacks, water, soda, a bar and private bathrooms. Package also includes your choice of 6 Sweet Spot passes or 6 Backstage Reception Passes. To book your Reserved Hospitality Package contact Teresa@oregonjamboree.com
Reserved Cabanas
Limited reserved cabana packages are available! Packages include a private cabana, complimentary snacks, water, soda, private bar and bathrooms. Anyone using the cabana must be 21 and over. For more information or to book your cabana please contact Teresa@oregonjamboree.com