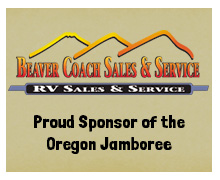 VOLUNTEERS
Volunteers are the backbone of the Jamboree.  You are why we are the premier country music festival in the Northwest!
Each year, over 1,000 individuals sign up to volunteer at the Oregon Jamboree, taking time from work and their families to help make our festival a success.  We appreciate the work of our dedicated volunteer teams and we would love to have you as a part of our event.
Volunteer applications are now available, click on link under Volunteers above.
Volunteer Information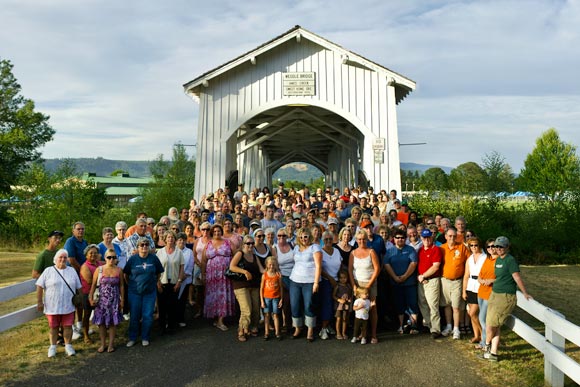 In order to become a Jamboree volunteer you must be 18 years of age and completely fill out and sign an annual Volunteer Application and Waiver.
Dates and Times of Service
Volunteer Teams work various schedules depending on their specific duties and responsibilities.
Most shifts occur the weekend of the event; however, some teams will begin work a week or two before the event and some will work after the event.
While some volunteers work many more hours, a minimum of three, six hour shifts are required to receive volunteer benefits.
Once you are approved, your team supervisor will provide you with your work dates and schedule.
Team Selection
Since there are more applicants than positions available, limiting your choice to 3 teams will greatly improve your chance of being placed.
Please indicate in order of preference (first, second, third) the areas in which you would like to volunteer (limit 3).
All applicants will be notified of their status, either by a team supervisor or the Volunteer Coordinator.
Your Reward
A three-day wristband to get in and out of the concert, while on- and off-duty.
Up to two additional three-day tickets at a discounted price.
One free volunteer t-shirt (to be used as your uniform during the event). Extra shirts and sweatshirts are available for purchase.
YOU MUST BE CONFIRMED AS A VOLUNTEER AND PLACED ON OUR CONFIRMED LIST BEFORE ANY ORDERS FOR VOLUNTEER TICKETS, T-SHIRTS OR SWEATSHIRTS WILL BE ACCEPTED.
The Oregon Jamboree thanks our volunteers for their hard work and for making our festival a successful event.
2016 OREGON JAMBOREE VOLUNTEER TEAM DESCRIPTIONS:
Accounting : FULL  Perform various accounting and administrative duties.  Banking experience is preferred.
Advanced Ticket Sales: FULL  Pre-sale of next year's tickets. PC competence is required.
Artist Merchandise: FULL  Manage artist merchandise sales and keep inventory.  Cash-handling skills required.
Backstage Hospitality: FULL Coordinate all pre- and post-event meals for volunteers; hosting all backstage meals, drinks and snacks during event weekend.
Beer Garden: Provide a safe environment for beer garden patrons.  Must be 21 years of age and have sales experience.
Bingo: Provide assistance at the new Bingo event.
Camp Marking Team: FULL  Pre-event campground set-up.  Must be able to work the weekend before event from 7am-5pm.  Long, hot days, but you're done before the music starts.
Camping Support: Assist the Camp Host Supervisors in setting up the supply totes for the campgrounds.Transporting the totes, light towers, ATV's, and safety equipment (some weighing up to 40#) to and from the campgrounds and aid in setting up the equipment. Transporting the meals from backstage to the campgrounds on Thursday. Must have a vehicle with a two inch (2″) ball and the ability to tow light towers and ATV trailer to and from campgrounds.
Communications: FULL Keep all key people in radio contact with each other throughout the event.  Sign out radios to designated volunteers.  Recharge battery packs and maintain inventory.
Crowd Management: Provide a safe and enjoyable environment for all concert patrons. Greet and assist patrons with orderly chair placement, monitor wristbands and be available to answer questions and/or remedy problems patrons may have.
Electricians: Must be a licensed electrician.
Event Box Office: Process e-tickets and will call tickets, provide customer service.
Guest Services: Provide an enjoyable environment for all concert patrons. Greet patrons and be available to answer questions and/or remedy problems patrons may have.
Information Booth: FULL Provide patrons and volunteers with information.  Manage Lost-and-Found items and patron surveys.
Kid Zone: This team will run the Kid Zone area.
Merchandise: Manage festival merchandise sales and keep inventory.  Cash-handling skills required.
Parking Team: Provide parking assistance/directions to patrons and volunteers, check parking passes.
Patron Banding: Exchange tickets for wristbands, provide customer service.
Promo Team: This team conducts promotional activities around the state before the Jamboree and also at the Jamboree.
Reception Team: FULL  
Runners : FULL  Provide backstage support by running errands.  Must have knowledge of the area, provide a valid Oregon Drivers License and be available at all times during concert weekend.
Scrip Accounting: FULL Perform accounting duties relating to scrip.  Banking experience is preferred.
Scrip Sales: Manage scrip sales and provide patrons with information.  Cash-handling skills required.
Shuttle Staging: Assist the School District Staff in setting up the shuttle loading and unloading area prior to event. Direct and assist the shuttle patrons during the event.  After the last show each day assist patrons in boarding the correct shuttle for their campground.
Signs: Install directional signs on streets and highways and install banners on-site. Must be able to work the week before and the Monday after the event.
Site Set-Up and Tear-Down: Provide various construction related tasks.  Requirements for this team include some heavy lifting and the ability to operate a forklift.  This team's schedule can begin as early as the Friday before the week of the event and concludes the week following the event.
Sunshine/Clean Team: Clean-up and maintenance at concert site.
Sponsor Check-In: FULL  Work on-site with sponsors. Monitor sponsor check-in booth and facilitate sponsor needs throughout the event.
Sponsor Hospitality: FULL Staff Sponsor Hospitality Tent.  Restock menu items, monitor sign-in sheet, keeping area neat and clean.
Stagehands: Unload trucks, set-up musical equipment and assist in backstage production needs.  Heavy lifting required.
Vendor Check-In: FULL Work on-site with vendors.  Monitor vendor check-in booth.
Volunteer Hospitality: Provide all meals, drinks and snacks for on-duty volunteers.
Volunteer Support Team: FULL Assist with packaging of volunteer shirts prior to event, sign-in volunteers event weekend, assist with volunteer parking, act as a relief for other volunteer teams, and assist with food delivery for camp host teams on Thursday before event.
Water Team: FULL  Set up and take down of water connections for all services on the event grounds.